Discover the Best of Panama City
Panama City Panama Tourist Guide
Panama City is a vibrant, cosmopolitan capital city located at the Pacific entrance of the Panama Canal. With its modern skyline, historic district, and bustling markets, Panama City is a popular destination for tourists from all over the world. Whether you are interested in history, culture, food, or nature, there is something for everyone in Panama City. In this Panama City Panama Tourist Guide, we will take you through the top attractions, activities, and experiences that you can enjoy during your visit to this fascinating city.
Top Attractions in Panama City
Panama Canal
The Panama Canal is undoubtedly the most famous landmark of Panama City. Built in the early 20th century, this engineering marvel connects the Atlantic and Pacific oceans and plays a vital role in global trade. You can take a tour of the canal to learn about its history, operation, and impact on the world economy.
 Casco Viejo
Casco Viejo, also known as the historic district, is a UNESCO World Heritage Site that dates back to the 17th century. It features beautifully restored colonial buildings, narrow cobblestone streets, and charming plazas. You can spend a day wandering through the colorful streets, visiting museums, and enjoying the local cuisine.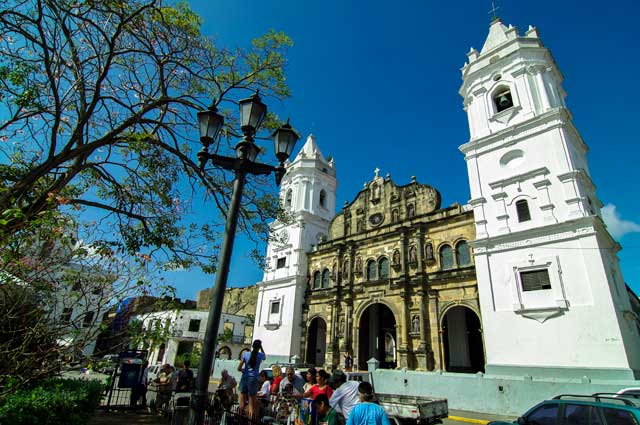 Panama Viejo
Panama Viejo is the ruins of the original Panama City, which was destroyed by pirates in the 17th century. Today, it is an archaeological site that offers a glimpse into the city's pre-colonial and colonial history. You can explore the ruins, visit the museum, and enjoy the panoramic views of the city from the top of the tower.
Shopping Malls
Panama city has multiple shopping malls where you can spend your dollars and get almost anything your heart desires. See this page here for a list of the city malls.
Outdoor Activities in Panama City
Ancon Hill
Ancon Hill is a nature reserve located in the heart of Panama City. It offers a peaceful escape from the city's hustle and bustle and provides stunning views of the city, the canal, and the surrounding rainforest. You can hike to the top of the hill, have a picnic, or go birdwatching.
Amador Causeway
The Amador Causeway is a scenic road that connects Panama City to three small islands in the Pacific Ocean. It offers panoramic views of the city's skyline and the canal, as well as opportunities for cycling, jogging, and rollerblading. You can also visit the Bio Diversity museum, restaurants, and shops located along the causeway.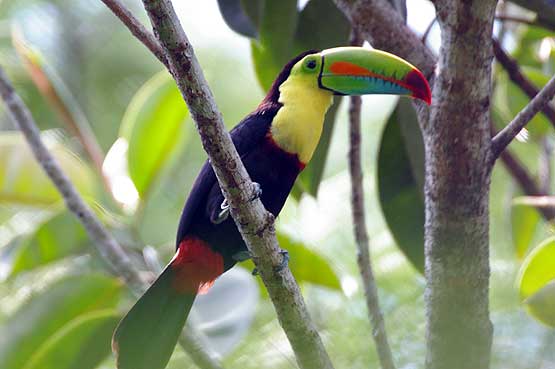 Metropolitan Natural Park
The Metropolitan Natural Park is a 265-hectare park located in the heart of Panama City. It is home to a diverse array of wildlife, including sloths, monkeys, and exotic birds. You can take a guided tour, hike one of the many trails, or have a picnic in the shade of the trees.
Food and Drink in Panama City
Seafood
Panama City is located on the Pacific coast, which means that fresh seafood is plentiful and delicious. You can try traditional dishes like ceviche, fried fish, and seafood stew in the local restaurants and markets.
 Coffee
Panama is known for producing some of the world's finest coffee and Panama City is the perfect place to try it. You can visit one of the many coffee shops and taste the rich, smooth flavors of Panama's best beans.
 Street Food
Street food is a staple of Panama City's food scene. You can find vendors selling all kinds of delicious snacks and meals, from empanadas and tamales to plantains and churros. Be sure to try the famous Panamanian dish, sancocho, a hearty stew made with chicken, yucca, and corn.
Accommodation in Panama City
Luxury Hotels
Panama City is home to many luxurious hotels that offer world-class amenities and stunning views of the city skyline. You can choose from international chains like the Hilton and Marriott or boutique hotels like the American Trade Hotel and the Bristol Panama.
Budget Hotels
If you're traveling on a budget, there are plenty of affordable options in Panama City. You can find hostels, guesthouses, and budget hotels in the downtown area and in the El Cangrejo and Bella Vista neighborhoods.
More here on this page about Hotels in Panama City.
Airbnb and Vacation Rentals
Airbnb and other vacation rental services are a popular choice for travelers who want to experience the local culture and live like a local. You can find apartments, studios, and even entire houses for rent in Panama City's many neighborhoods.
FAQs
Q1: Is it safe to travel to Panama City?
A1: Yes, Panama City is generally safe for tourists. However, like any other city, it is important to take precautions and be aware of your surroundings, especially at night.
Q2: What is the best time to visit Panama City?
A2: The best time to visit Panama City is during the dry season, which runs from December to April. The weather is warm and sunny, and there are plenty of outdoor activities and events.
Q3: Do I need a visa to visit Panama City?
A3: It depends on your nationality. Citizens of some countries, including the United States, Canada, and many European countries, do not need a visa for stays of up to 90 days.
Q4: What is the best way to go around in Panama?
A3: There are many ways to get around in the city local buses and metro, see the metro map here, there is Ueber available in the city as well as the yellow taxis, and there is also a hop on hop off Bus that shows the tourist around the city. Plus you can ask at your hotel desk forr guided tours as well.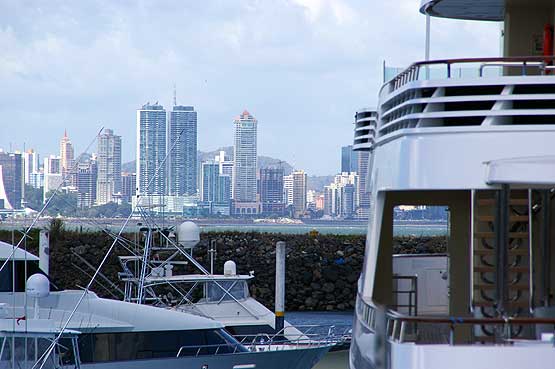 Panama City is a fascinating and diverse destination that offers something for everyone. Whether you're interested in history, culture, food, or nature, you'll find plenty of things to do and see in this vibrant city. We hope that this Panama City Panama Tourist Guide has given you some inspiration and ideas for your next trip to Panama City.
Here we add a city map:
Please bookmark us now press ctrl+d and visit again soon for more fascinating travel destinations in Panama!