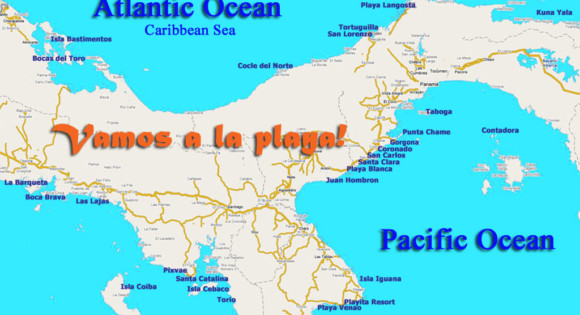 In this section introduce you to some of the most beautiful beaches in Panama, we show you the places where you find small hidden and solitary beaches as well as the popular beaches where you find acomodations and facilities ranging from small restaurants to all inclusive beach resorts. Now the beaches mentioned here are just a sample of whats out there and we invite you to discover some more hidden gems!
Panama Beach Map
We present a new section for each region each with some images:
Next here you find the surf forecast for Panamas Coasts and here the Tide forecast for the Pacific and the Caribbean Coasts.
Please bookmark us now press ctrl+d and visit again soon for more fascinating travel destinations in Panama!