The New Panama Canal Expansion Observation Center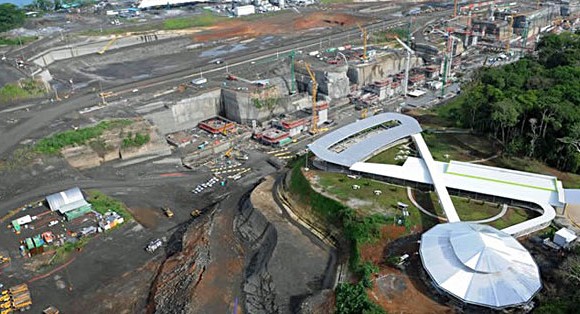 We highly recommend you make a trip to the new Visitors Center in Colon called the Panama Canal Expansion Observation Center. Colon is easy and fast to reach with the new high way Panama Colon and the small toll fee is well worth the time saved this way. To find the Gatun Locks at the entrance of Colon in front of the Colon Free Zone turn left direction to Margarita and Gatun, follow that road and the signs to the Gatun Locks. At present you need to go first to the old Gatun Visitors Center and buy the entrance tickets there before heading out to the new Panama Canal Expansion Observation Center. Take advantage of the old facilities as you get a great close up view there of the locks operations. The new facilities offer a little hiking trail to the see rain forest, a great great photo gallery and the center also features a great movie on the Panama Canal operations. But the most impressive views are to see the new Panama Canal Locks under construction that alone makes the trip well worth!
Please bookmark us now press ctrl+d and visit again soon for more fascinating travel destinations in Panama!