San Francisco de la Montaña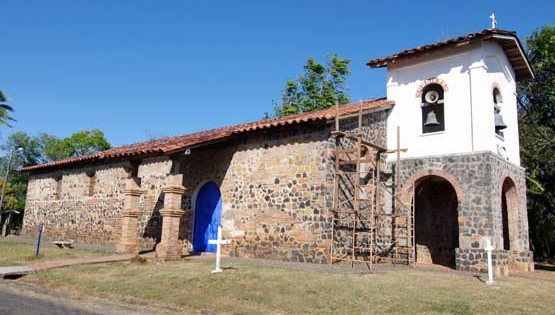 About 17 km from Santiago (in direction to Santa Fe, on the Panamerican Highway coming from Panama, turn right at the overpass bridge in the middle of Santiago) we find a little town called San Francisco de la Montaña, this little town holds a jewel of a colonial church that is well worth a visit. This town dates back to 1621 and its antique church holds many baroque art wooden carving masterpieces that are a delight to see. The town as shown in the attached images also show a lillte river with a small waterfall where many people enjoy a refreshing swim to cool down a little from the hot weather. This town is along the road that leads to Santa Fe in Verguas.
Please bookmark us now press ctrl+d and visit again soon for more fascinating travel destinations in Panama!