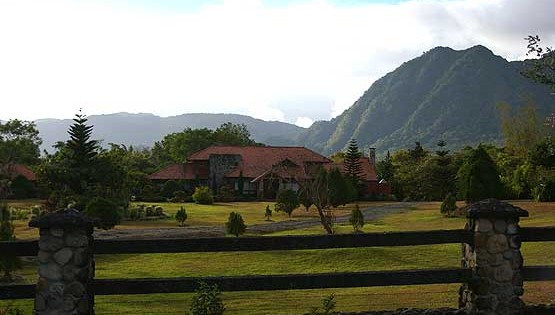 We recommend a tour to El Valle, a little resort town located in what once was a volcano but is long since inactive, its surroundings offer allot of green mountain forests and great Hotels for all budgets.
El valle is only 120 km from Panama City and can be reached either by car or bus, it offers a variety of great activities from a visit to its little El Nispero Zoo where you even can see the goden frog and from the Jaguar to the Macaws a wide variety of local wildlife and plants on display. Another worthwhile visit is the little Orchid Center where you can get a little personal tour off the beautiful flowers on display.
Next in line and a must is the little market where a variety of flowers, vegetables and locale handicraft is for sale, unfortunately the prices have been rather high lately there due to the tourist boom the area have seen.The biggest display is on Sunday Mornings but during weekdays you will find also a good variety of products.
Then there are some hot springs, the Canopy Adventure attraction with the El Macho waterfall, a wide variety of hiking trails to the square trees or up the sleeping Indian Lady, along the way see the large stone with the ancient hieroglyphes or explore the EL Gaital nature reserve, just dont get lost there and ask in your Hotel for a guide if needed. More images from EL Valle can be found here.
Please bookmark us now press ctrl+d and visit again soon for more fascinating travel destinations in Panama!