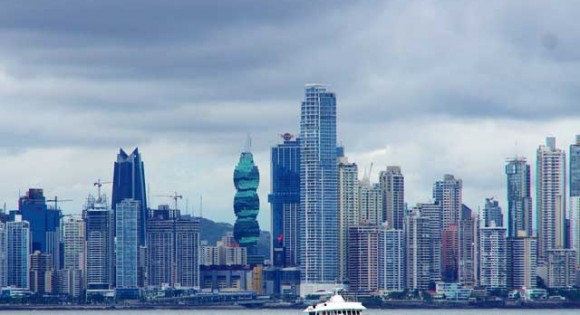 Most malls include besides a big variety of stores also food courts, cinemas, banks and more facilities in some cases. Watch out for bargains as prices in Panama are generally lower then in most neighboring countries. Here follows a list of the big malls in Panama:
Albrook Mall
Huge indoor mall with the most shops of any mall in Panama (over 500 shops, kiosks and food outlets), see the complete list of shops on this page. Here you find everything from great deals to luxury good, from clothing to designer items and from electronics to furniture and so much more. This mall is next to the Albrook Airport and right next to the National Bus station from where you get access to Panamas Metro. This Mall also includes 2 food courts with a wide variety of restaurants to choose from.
Multiplaza Shopping Mall
This is the most expensive mall that includes a wide variety of designer stores it is also a climate-controlled indoor mall, located in the Punta Pacifica. It also includes cinemas and a Riba Smith super market.
Metro Mall Panamá
Is located around 20 km from city center, on the road leading to the Tocumen International Airport, it is also an indoor mall with all the big name stores you expect in Panama including cinemas as in most of the cities malls.
Los Pueblos
Near the Metro Mall also on the way to the airport is Los Pueblos not an indoor but a series of shops side by sides you may find some bargains here in also a wide variety of shops.
Multicentro Shopping Mall
Is located at the beginning of the Avenida Balboa next to the entrance of Punta Paitilla a big mall that includes as many malls also a casino, a 9-screen movie theater, many restaurants and a huge selection of upscale boutiques and shops.
Westland Shopping Mall
If you want to shopp outside Panama or on the way to the beaches you might stop over at the Westland Mall along the Panamerican Highway in Araijan where you find besides Supermarkets many shops offering apparel, furniture, perfume, art, and jewelry.
Other malls are located in David, Chiriqui, a new one is being built in Santiago de Veraguas and more on the way in Coronado along the beaches.
Please bookmark us now press ctrl+d and visit again soon for more fascinating travel destinations in Panama!