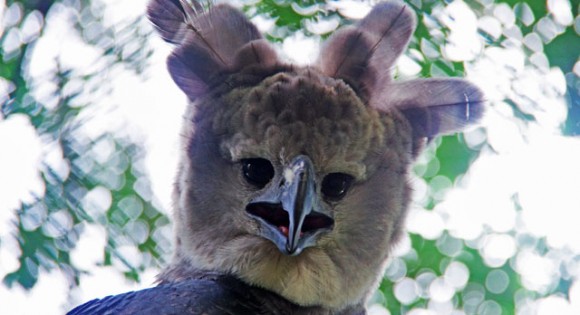 The Harpy named Panama was born in 2009 in the Miami Zoo and has now his home at the Summit Zoo in Panama, the Summit park is located along the road to Gamboa on the border of the Soberania National Park. The zoo is open daily from from 9:00 a.m. to 4:00 p.m and only a small entrance fee is charged. I visited this place, that was originally a botanical garden and under US administration until 1978, for many years now but unfortunately it seams it is not maintained to well these days.
The park is easy accessible by a short drive from Panama City on the road to Gamboa. First you get to see two of the most impressive birds around: the National bird of Panama: The Harpy Eagle and you can also see the colorful King Vulture besides many others like Macaws, Parrots, Toucans etc plus a wide variety of native animals like the Jaguar some monkeys and much more. It is also a great place for some easy nature walks and a good spot for birdwatching as the place is surrounded by the Soberania National Park, see free flying Toucans, Motmots, Flycatchers, Tanagers, the Masked Tityra, Woodpeckers, noisy Parrots and many more.
Please bookmark us now press ctrl+d and visit again soon for more fascinating travel destinations in Panama!